Rapid changes in regulatory, political and digital environments shape how organizations operate & perform. As they look for more speed, innovation, & security, organizations are in search of a business application landscape that is flexible, agile & efficient.
Eviden's "you build it, you run it" approach delivers enterprise-scale application services with expertise, accountability, & adaptability.
What we bring to the table
Leveraging our rich domain knowledge, in-depth industry insights and hands-on experience, Eviden is poised to execute and deliver application services at an enterprise scale. This enables you to focus on your core business as we manage your business application landscape end to end.
Our software engineering practices, DevOps culture, secure solutions, and optimized energy efficiency deliver robust yet flexible application services.
Our solutions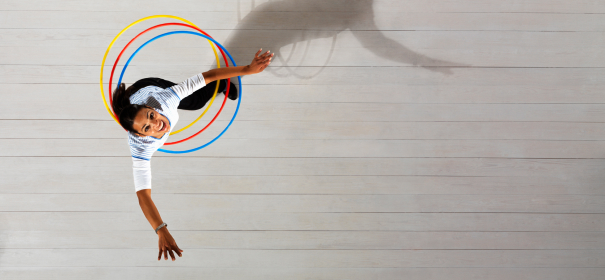 Agile/DevOps services
Partner with Eviden for advisory, change management and development techniques like scaled agile, DevSecOps and high-performance teams.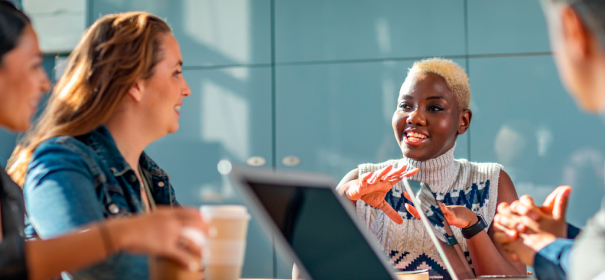 Custom Software Engineering services
Optimize frameworks, platforms and agile collaboration for swifter application management with a digital software factory approach.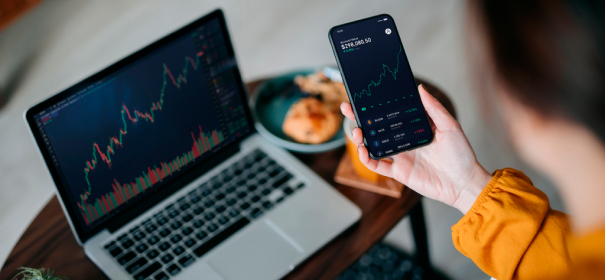 Cloud Performance Manager
Assess, modernize, re-platform and re-engineer your IT applications to improve agility, reduce complexity and boost time-to-market.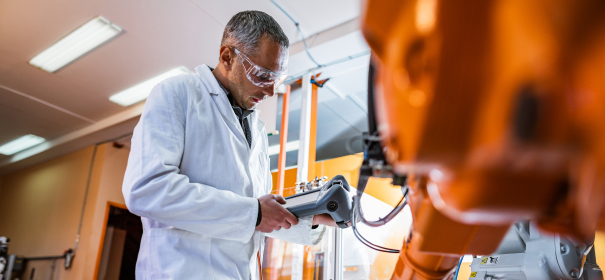 Quality Engineering services
Deploy test automation, performance analysis, SAFe portfolio management and value stream management services for improved business value.
Software Engineering Enablement services
Maximize collaboration with automated processes for CI/CD, backlog and knowledge management, containerization and orchestration.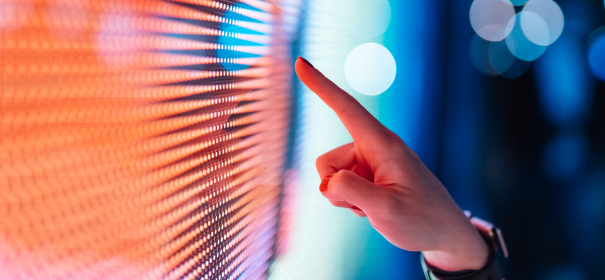 Master Data Management services
Create an effective framework for managing critical data with a secure, robust data governance and management strategy.
Enterprise Architecture services
Design and build a secure, modern, sustainable and open ecosystem for your IT application landscape.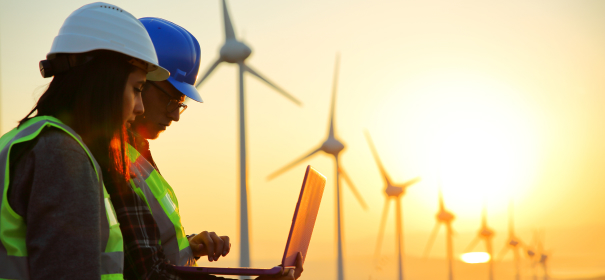 Sustainable Software Engineering solutions
Maximize business benefits with Eviden's sustainable software engineering handbook, low-carbon platforms and DevSecOps framework.
Our frameworks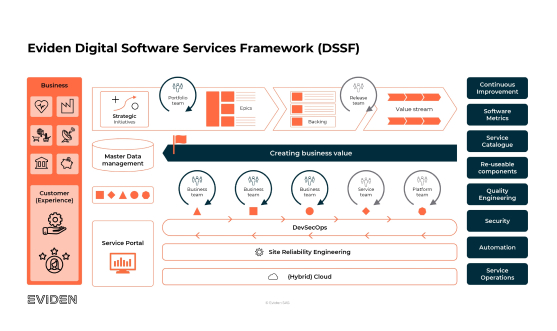 Digital Software Services Framework (DSSF)
Leverage Eviden's DSSF to develop and operate digital services with agile principles and a focused CXO-centric approach
DevSecOps Framework
Accelerate your business's IT application transformation with the secure and sustainable Eviden DevSecOps framework.
Insights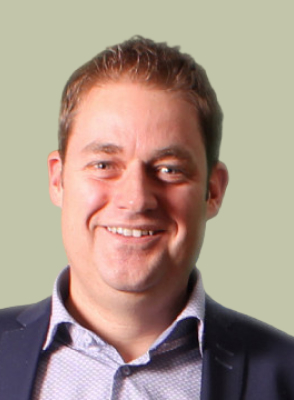 Jeroen Heikens
Head of Global Portfolio - Application Services
Jeroen Heikens
Head of Global Portfolio - Application Services
Whilst systems will continue to become more complex, and environmental impact will increasingly depend on systems' performance, we embed sustainable software engineering practices for continually reducing the impact.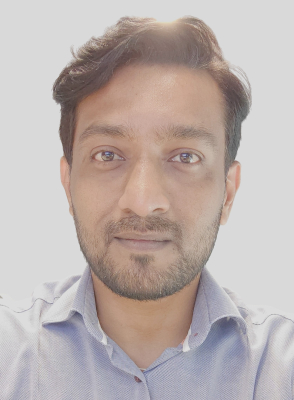 Jeevan TM
Agile Coach
A high-performance team has the will to do better every day, by learning from what happened yesterday.
FAQ
Our high-performance teams are focused on the delivery of business value. This leads to collaborative operations in an agile mode and full ownership across the complete product lifecycle.
Eviden's DevSecOps framework enables engineering teams to develop and maintain secure, sustainable software at various stages of the application lifecycle. The framework offers preconfigured tools dedicated to function and nonfunctional application requirements resulting in reliable, high-quality software with tangible business value.
Agile projects replace a fixed scope with a fixed size of the project. Fixing the size helps change the scope based on market trends, as long as the new scope doesn't increase the overall project size.
This approach ensures the result of the project depends on the performance of the project team. Therefore, the performance of the project team needs to be contracted rather than contracting the scope of the project.
Request a demo form
A member of our team will be in touch with you shortly